This is the Rotary Club of Muyenga chartered on the 17th April 1988 with 29 members, and as of 2019 membership that has stands at 120 all committed to a common goal to serve humanity.
We are part of the Rotary District 9211 which consists of 140 clubs from Tanzania and Uganda with a membership of over 4,000. D9211 is part of ZONE 22 for Africa comprising of D2451, D9010, D9101, D9102, D9110, D9125, D9141, D9142, D9150, D9210, D9211 (our District – Kenya & Tanzania), D9212 (Kenya, Ethiopia, Southern Sudan and Eritrea), D9220, D9350, D9370, D9400, and these in turn are integral within the hierarchy of Rotary International (RI).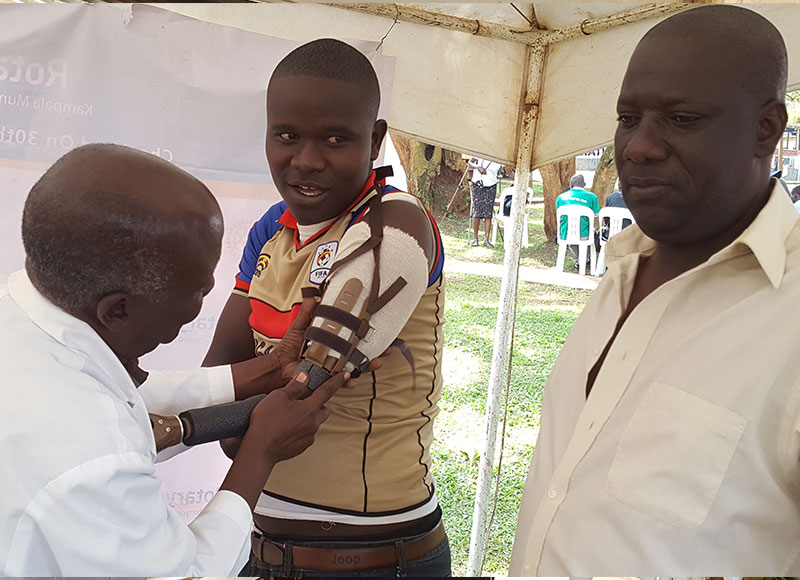 Our Club's Vision is to be a leading Rotary Club that touches the largest number of lives amongst the less privileged in our community.
The Club Mission is to deliver Humanitarian Services to the community so as to improve the quality of life, foster understanding, good will and peace in the communities whilst promoting ethical conduct and unity among the community.
The Rotary Club of Muyenga Was Sponsored by The Rotary Club of Kampala with its Charter President as the Late Rotarian Manuel Pinto.
Our Club has had 33 Presidents and among these 2 of our Presidents have gone on to serve as District Governors. We are so proud of history and accomplishments over the 33 years of our existence.
We have our fellowships Every Wednesday from 6:30 pm to 7:30pm at Hotel International in Muyenga – Kampala